Feb 10, 2012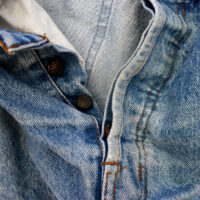 Dear Lord; Happy Thankful Thursday Father!
Ok Father, yes, I realize it's not Thursday anymore but I really didn't want to let the week pass by without adding to my ever growing list of Blessings.  It's been an amazingly busy week Lord, but one that absolutely overflowed with Your love for us.
Continuing to count my Blessings Father; while this week Your many gifts were abundantly apparent, I've been especially grateful for:
556. A powerful, Spirit filled evening at our Tuesday night small group gathering this week.
557. Finding new truths in Scripture that I'd overlooked before.
558. Some extra income this month through jobs Shannon's had playing her viola, and teaching violin lessons.
559. My "comfy jeans".
560. The arrival of a "DVD 3-Pack" containing "Fireproof", "Facing the Giants" and "Flywheel".
561. Your subtle reminders of who I was, who I've become, and the man You desire me to be.
562. The cozy feeling of wearing clothes straight out of the dryer.
563. Protection from the lions.
564. God Moments.
565. A new MIUI ROM release for my Nook Color.
566. Having dear friends that pray over my marriage, and my family.
567. That Shannon has been healed from the sinus and ear infection she suffered with last week.
568. Getting good seats for the Casting Crowns concert coming up in July.
569. Your benevolent Grace which cleanses and renews me.
570. An ever-deepening relationship with my Lord and Savior.
Heavenly Father,
We thank You Lord, for the many Blessings You bestow on us each and every day; both those that light the sky with Your radiance, and those that grace the night in silence.
In Jesus' name we pray,
Amen.
~Phather Phil
Pin It