Feb 2, 2012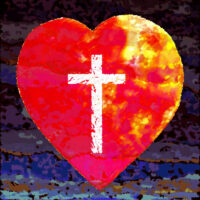 Dear Lord; Happy Thankful Thursday Father!
Yesterday morning, I hit the wall Father.  The cumulative weight of many insomnia-driven nights had finally exacted its penance on me.  And when the alarm abruptly announced it was time for me to awaken for our time together, for the first time in a great long while Lord, I shut it off and laid back down.
An hour or so later the alarm once again fulfilled its mission, brutally reminding me of the day that lie ahead.  Caving in to its insistent call, I pulled myself from beneath the covers.  As I sat on the side of the bed desperately attempting to shake the cobwebs loose from my resistant mind, the loss of my "Still time" in Your presence sat uneasily in my heart…
I count on that time…
I look forward to it…
And yet, today I'd missed it.
Determined to refresh my spirit, I reached for my daily bread; the daily devotional message I read each morning from my Stand Firm men's magazine.  This attempt however, also proved fruitless as I realized that a new month had begun, and my February edition was nowhere to be found.
"Wow…" I thought.  "I'm really not doing very well for You today Father…"
As my failings of the morning took deeper root, my weariness took on new life.
And then my mobile phone lit up.
"Hmm… No one texts me at this hour… This can't be good." I thought.
Resolved to more of the morning's direction, I begrudgingly picked up the phone and read the message…
"Good morning.  You came to my mind, so I prayed for you and your family.  Just wanted to let you know that.  :-)"
And in a single moment Father, my day changed.
I'd overslept…
I'd missed my Scripture time…
I'd misplaced my devotional…
And yet,
You found a way Lord,
To remind me that You love me,
Through the heart of a friend.
Thank You.  🙂
Continuing to count my Blessings on this sunny Thankful Thursday Father, this week I've been especially grateful for:
541. An upcoming visit from some dear friends.
542. Some beautiful unseasonal, spring-like weather this week.
543. Getting to catch up a little with a friend I haven't seen in a while today.
544. The honor of being asked to pray for someone in need.
545. "Remote Control" software that allows me to service computers anywhere.
546. A wonderful surprise gift of a Jason Gray CD, containing the song "Remind Me Who I Am".
547. A wonderful, long walk in Blackbird State Forest this past Sunday with my two boys.
548. Finally getting to watch the movie "Courageous" with friends this past Saturday.
549. Getting to "Sit in" on a worship practice today.
550. The most powerful act of love in history.
551. That a good friend of our family is experiencing the relief of Your healing following some serious health problems.
552. The opportunity to assist another church with their web presence.
553. Text messaging on my phone that helps keep me connected to those I care about.
554. Chicken Cordon Bleu, shared with friends.
555. Seeing Your hand at work in my relationships with others.
Heavenly Father,
I thank You Lord, for all the many Blessings You bring to our lives each and every day; both those that boldly reveal Your presence, and those that grace us in the silence.
In Jesus' name we pray,
Amen.
~Phather Phil
Pin It