Jan 26, 2012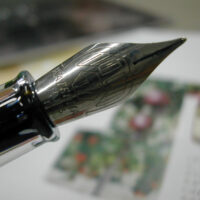 Dear Lord; Happy Thankful Thursday Father!
Today Lord, I'm truly Blessed to be sharing some of the inspirations you've given me over at a fellow blogger and friend's site; Healthy Spirituality.
Jean's blog is always an amazing source of encouragement, education and inspiration to me Father, and I was absolutely honored when she asked me to write a post for her.  I'll admit it Lord, I struggled for some time with what I felt You wanted me to share, and then again with finding the right phrasing to bring that truth to life.  Thankfully though Father, the words did come and I pray that I did Your message justice through their employ.
Continuing to count my Blessings Lord, on this very Thankful Thursday I'm especially grateful for:
526. That I have people who challenge me to grow closer to You, and hold me accountable for that commitment.
527. A wonderful movie event held at Ewell's-St. Paul UMC last Friday night.
528. The care and assistance of a business client when some friends of mine were in need.
529. Skype and webcams allowing me to "visit" with friends far away.
530. An unexpectedly good client meeting today.
531. Steak Fajitas.
532. Your healing presence with two members of our Tuesday night study group as they dealt with injuries and illnesses this past week.
533. That the Internet allows me to connect with other believers all over the world.
534. A fun evening last Saturday playing cards with friends.
535. Being reminded of some powerful truths while watching "Facing the Giants".
536. The abundant opportunities You give me to share the Gospel Message with others.
537. The lessons of Winter.
538. Friends that see when my heart is heavy, and push through the barriers I put up.
539. That when crises struck members in our Tuesday group this past week, the other members came together in love to support them.
540. That in You, we don't have to be defined by our past.
Heavenly Father,
I thank You Lord, for the many Blessings You bestow on us each day; both those that light the night as a monument to Your love, and those that grace us quietly, whispering Your message from the shadows.
In Jesus' Name we pray,
Amen.
~Phather Phil
Pin It