Nov 24, 2011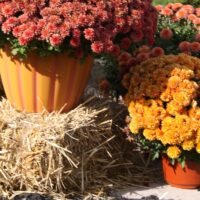 Dear Lord; Happy Thankful Thursday Father!
And today Father, we come to the original Thankful Thursday… Thanksgiving!  On this day each year, here in the United States we take time to put aside the normal activities and concerns of daily life and focus our attentions on Your abundant Blessings.
As we've discussed many times Lord, when I begin counting my Blessings my wife Shannon and my two boys Jonathan and Aidan immediately spring to mind.  They're truly one of Your greatest gifts in my life Father, and I can't begin to thank You enough for my life with them.
As precious as they are to me Father, it seems fitting that on this day where our focus rests in gratitude, that I share our conversation with them as well.  Therefore, for this Thankful Thursday "Special Edition", I present You with some things that my cherished family members are grateful for:
Jonathan (Age 11)
– Having the choice to follow the Lord.
– Having friends and family over for Thanksgiving.
– Having parents that are still together.
– Having the opportunity to get an education.
– That all my sins are forgiven.
Aidan (Age 9)
– For my family.
– For our home.
– For good food to eat.
– That I have people that love me.
– For the fun I have building Legos.
Shannon (Older than 11 :-))
– The love of a grace-filled man.
– Empathetic children who give their birthday money to help fill a church food pantry.
– Recipes from the past that shine like new.
– Music to share in ALL aspects of my life.
– Craft links on Pinterest 😉
Heavenly Father,
As we focus on Your many gifts in our lives Lord, Your love for us is so apparent.  Open our eyes and our hearts Father, that we better recognize Your Blessings each day, and realize that Thanksgiving isn't only once a year, but every day that we dwell in Your tender mercies.
In Jesus' Name we pray,
Amen.
~Phather Phil
Pin It