May 16, 2013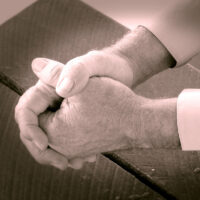 Dear Lord; Happy Thankful Thursday Father!
For the last month or so Father, I've been having "rumblings" in my heart telling me that I'm not seeing You as completely as I should; that although in my joy-filled moments I sing to You in praise and in my times of trial I cry out to You for help, during those "in-between" periods I fail to recognize Your loving hand in my life more often than not…
My eyes see the world, but stare blindly past the "burning bushes" all around me.
And as I contemplated this the other night Lord, and prayed for Your guidance to help me see through clearer eyes, You laid it on my heart…
"Thankful Thursday…"
Ouch… It has been a while…
But I get it Father.
While I certainly try to remember to thank You when I recognize a Blessing in my life, the exercise of spending dedicated time thinking about the past week's events and writing out some of the less "obvious" signs of Your presence is a powerful tool in my walk of faith.
It places my heart in a state of gratitude, and directs my mind to seek Your light in my daily life.
Therefore Father, I present You with this week's contribution to my continuing "Thankful Thursday" list of Blessings.  And while no list could ever adequately express the vast array of miracles you place in my path each day, today I am especially grateful for:
631. Your protection, comfort and strength given to Shannon as she underwent a surgical procedure last week.
632. Finding wonderful DIY patio furniture plans on Pinterest.
633. Seeing Your influence in the "Letters to God" written by the kids in my Sunday School Class.
634. Your comforting embrace when my world feels shaken, and I allow uncertainty to grip my heart.
635. The time spent with Shannon and Lisa redesigning and rebuilding our backyard space.
636. The persistence You have in getting Your messages through to my heart.
637. The opportunity to join two wonderful young people in the union of marriage last weekend.
638. A beautiful Mother's Day spent with Shannon, Lisa and the boys.
639. The assistance of a close friend in getting lighting installed in our outdoor bar.
640. The opportunity to minister to a dear friend who's going through a difficult time.
641. A fun-filled evening with good food and wonderful friends to open our newly-redone backyard deck and patio spaces.
642. The new contact lenses I'm wearing that allow me to keep them in for a whole month before changing them.
643. Evenings curled up on the couch watching TV with the people I love.
644. Having excellent auto insurance coverage which helps pay bills following Shannon's accident.
645. All those "burning bushes" in my life which I fail to recognize.
And so very much more Lord…
For it's in Your precious name I pray,
Amen.
~Phather Phil
Pin It