Dec 19, 2013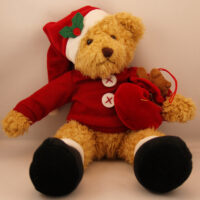 Dear Lord; Happy Thursday Father!
Ever since I was a little boy Lord, I've loved this time of year.  Beautiful lights and decorations adorn our homes, joyful Holiday music overwhelms the airways, and our hearts eagerly await the celebration of that Silent Night so many years ago.  And along with the many festive practices that grace this season Father, December also ushers the return of some of my favorite childhood Christmas shows…
Dr. Seuss' Grinch once again attempts to steal Christmas…
Linus reminds us of the miraculous meaning behind this Holiday…
Frosty the Snowman makes us yearn for that serene blanket of white…
And Rudolph… Well, Rudolph's story was on my mind as I drove into the office this morning…
"I certainly feel like I belong on the Isle of Misfit Toys…" I mumbled to myself…
For the first time in a very long time Lord, I'm having a difficult time filling my heart with the joy this Holy Season offers.
As You know Father, this year has seen a great many trials for my family and I; many of which still have uncertain endings.  And although I have faith that You'll see us safely along this valley path in Your perfect time, the light from that Holy Star seems dimmer through the clouds this year.
And as I look around at the world joyfully celebrating this Season of Hope Lord…
I feel out of place… A "Misfit Toy" stranded far away from You.
And yet Father,
I know You're with me all the same.
Even in my hurt…
Even through my pain…
And even on the Isle of Misfit Toys.
So Lord, as I make my weary pilgrimage to rest by the side of that Holy Manger this year, I pray that You walk that path beside me.  Give clarity to my sight Father, and resolve to my steps that I may seek this Celebration of Hope with the wonder and awe of a child…
Your beloved child.
For it's in Your precious name I pray Jesus,
Amen.
~PhatherPhil
Pin It