May 23, 2012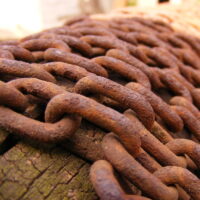 Dear Lord; Happy Wednesday Father!
As You know Lord, for the last five weeks the group I lead on Tuesday evenings has been working through a study on Francis Chan's book "Crazy Love".  It's been an eye-opening and convicting exploration so far, and has challenged quite a few perspectives I've held on how to pursue a truly intimate relationship with You.
The group discussions this study have led to have been powerful to say the least, and have also stirred in me some challenging thoughts about other facets of my "Faith Life", and how I perceive You…
For example, why in my arrogance do I keep You in a "box"… You're so much bigger than that…
I study Your written word in search of Your will in my life… And yet, You're bigger than a book.
I attend church services and functions to better focus on Your Presence… And yet, You're bigger than a religion or a building.
I spend time and energy worrying about struggles in my life that seem impossible to overcome… And yet, You're bigger than any problem I could possibly face.
You're bigger…
Period.
It's actually an amazingly freeing feeling Lord; the more I cast off the chains of "understanding" I've held onto for so very long and open my heart to You with abandon, I find You there waiting for me…
Beckoning me forward.
And so Father, as I continue to seek Your Presence through study, through worship and through prayer, please help me see past those earthly confines I've placed on You.  Expand my heart Lord, to more fully connect with Yours, and lead me to Your side.
In Jesus' name we pray,
Amen.
~Phather Phil
Pin It