Jan 5, 2012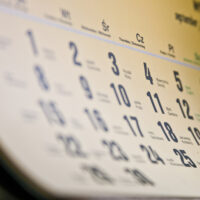 Dear Lord; Happy Thankful Thursday Father!
Looking back over the last year Lord, so much has transpired here at PhatherPhil.org.  Hundreds of "Emails to God" were shared, precious connections with fellow Christian bloggers were formed, friendships were developed and nurtured, and each word I wrote drew me ever closer to Your side.  It's been a powerful first full year Father, and I'm excited to see how You'll use this ministry in the coming months.
Continuing my weekly tradition into the New Year Lord, I present You with the first Thankful Thursday list of 2012!  And even though we're only a little less than a week in, signs of Your gracious love abound.  This past week I've been especially grateful for:
481. Our Tuesday night Small Group Study gatherings starting back up following a two week break.
482. Seeing the excitement in Jonathan's eyes working with his new electronics project kit.
483. Seeing Your Blessings showered on a friend and her family this week.
484. Sharing a stuffed crust pizza with the kids.
485. The "Walking Dead" marathon on AMC last Saturday.  🙂
486. A wonderful visit from our good friend Katie over the weekend.
487. Seeing Your influence in unexpected places.
488. An extra day off this past Monday to relax and rejuvenate.
489. An inspiring and uplifting message delivered by a guest pastor at Ewell's-St. Paul UMC last Sunday.
490. That during the many struggles I faced in 2011, each time You used those times of trial to draw me closer to You.
491. A reminder from a dear friend today that even in the midst of our struggles, Your Blessings abound all around us.
492. Your calming restraint when I feel myself getting angry.
493. Celebrating the beginning of the New Year in the company of close friends.
494. The cleansing appearance of our first (albeit minor) snow this morning.
495. You nourishing us in our drought.
Heavenly Father,
We thank You Lord, for the many gifts You grace us with each day; both those that announce Your glory like the first light of dawn, and those that Bless us subtly like the shadows of the setting sun.
In Jesus' Name we pray,
Amen.
~Phather Phil
Pin It