Jan 2, 2012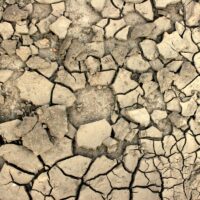 Dear Lord; Happy Meditations Monday, and Happy New Year Father!
As we bid farewell to 2011 Lord, I confess that my feelings on it's passing are somewhat conflicted.  In a number of respects, this past year brought with it some of the most difficult trials our little family has experienced in quite some time.  And yet, along with those stresses and struggles, I can honestly say that Your presence in our lives has never felt more powerful, or been more obvious…
In the midst of our fears, You comforted us.
When we struggled for direction, You guided our hearts.
When we doubted our value, You reminded us that we're Your Beloved.
In our moment of need, You provided a path.
When we sought for community, You led us to our church family.
As our financial security was threatened, You showed us that our true wealth lay elsewhere.
The world knocked us down Father, over and over…
And yet, You were there… each and every time.
"Blessed is the man who trusts in the Lord,
whose trust is the Lord.
He is like a tree planted by water,
that sends out its roots by the stream,
and does not fear when heat comes,
for its leaves remain green,
and is not anxious in the year of drought,
for it does not cease to bear fruit." – Jeremiah 17:7-8 (ESV)
While from a worldly perspective 2011 was a trying, difficult year for us Father, every time we stumbled, You picked us up and drew us to You.
The drought came Lord, but in You we were nourished.
I pray that 2012 brings us even closer.
Amen.
~Phather Phil
Pin It