Dec 27, 2011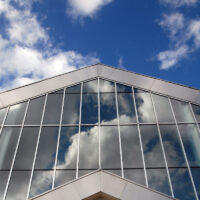 Dear Lord; Happy Tuesday Father!
Well Father, to start off our week together I want to thank You wholeheartedly for the wonderful Christmas weekend You Blessed my family and I with.  Saturday evening we attended a beautiful candlelight service at Ewell's-St. Paul UMC, followed the next day by a lovely Christmas morning with the kids and a trip to my (earthly) father's house for a family dinner.  And most importantly Lord, I was Blessed to have three whole days spent wrapped in the love of my wife and children.  It was an absolutely joy-filled time of respite and celebration Lord, and for that I am truly grateful.
Today Father, I'm very Blessed to have the opportunity to share a guest "Email to God" from a dear lady and fellow Christian Blogger; Jean Wise from HealthySpirituality.org.  Jean's posts never fail to inspire and encourage her readers (including me), and I'm excited to have her sharing her prayers here today.
Happy New Year, Lord!
I love the end of December – watching the transition from one year to the next. It is a time of new beginnings and renewed energy. You invite me to sit with You, reflecting on the past 12 months and praying about the coming year.
Lord as we "harvest" my journal, sort through my emotional ups and downs, and dig deep into my past experiences, help me to remember You were with me then, You are with me now, and will stay by my side into the unknown future.
I pause and lift up 2011 and my entire life journey once again into Your hands. With a highlighter and my favorite pen in hand, what shall we look for?
·      Cherished moments.
·      Unexpected joys and obstacles
·      Reoccurring thoughts or stubborn nudges that You won't let me forget
·      Bible verses that guided me or still sing to me even if I don't know why
·      Times I felt Your presence and times I walk in lonely darkness
·      Lessons I learned and lessons that will take a life time to fully comprehend
·      Answered prayers and dreams that still bubbled with life and passion
Lord, be my companion, teacher, and guide as 2012 unfolds. Let this coming year be filled with warm relationships and the strength and wisdom to help those You place before me. Help me to love You more, love others as You do, and to love myself as only You can.
And Lord I ask for a bit a whimsical joy in 2012. Give me childlike wonder to see your creation with new eyes. I ask that You lavishly send love, peace, kindness, and patience to fill my heart and remove the pettiness, greed, and jealously that I hide in its corners.
The gift of 2012 is not for me, but an opportunity to serve You, love You, and give You glory. Father, the One who "makes all things new," help me keep my eyes only on You the coming twelve months.
Thank You for being the God of our yesterdays, of our todays, and all of our tomorrows.
Amen
~Jean Wise
 http://www.healthyspirituality.org
Pin It