Dec 19, 2011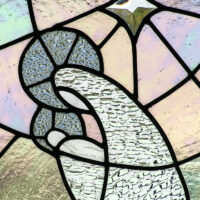 Dear Lord; Happy Meditations Monday Father!
Well Father, once again You've Blessed my family and I with a lovely weekend.  Jonathan's sleepover birthday party Friday night was a marked success, and the boys all seemed to have a wonderful time.  Once all the "overnighters" had been picked up by their well-rested parents (smiles), we packed up and headed out to spend the rest of the day at the home of some truly wonderful extended family (eg. Good friends) celebrating the birthday of their foster son.  It was a lovely visit, filled with laughter and love, and we were very Blessed to be a part of it.  Sunday morning began with an inspiring church service including a powerful message from Pastor Kris, with the remaining part of the day divided between cooking, catching up on homework and housework, and just enjoying the company of one another.  All in all Lord, it was an absolutely wonderful weekend, and I thank You for faithfully providing these times of joy and respite to us.
When I thought and prayed about what passage in Scripture to select for this Meditations Monday post Father, one immediately sprang to my heart:
"In those days a decree went out from Caesar Augustus that all the world should be registered. This was the first registration when Quirinius was governor of Syria. And all went to be registered, each to his own town. And Joseph also went up from Galilee, from the town of Nazareth, to Judea, to the city of David, which is called Bethlehem, because he was of the house and lineage of David, to be registered with Mary, his betrothed, who was with child. And while they were there, the time came for her to give birth. And she gave birth to her firstborn son and wrapped him in swaddling cloths and laid him in a manger, because there was no place for them in the inn." – Luke 2:1-7 (ESV)
As I read this passage in Luke Father, I was struck by the simplicity in which this miraculous event was described;
No fanfare…
No ceremonies…
No royal proclamations…
No pretense of any kind.
Such a transformational moment in our world Father, ushered in by the most humble of circumstances.
As I look around this Christmas Season Lord, it's blatantly apparent our world today exists in stark contrast to that Silent Night so long ago.  We fill these weeks each year with lights, and parties, and shopping, and decorating, and yet, in that defining moment some two thousand years ago…
Our world was forever changed, from the simplest of beginnings.
No lighting displays, no flying reindeer, no sugarplum faries…
Just a miracle, in a lowly manger, sent to save the world.
Amen.
~Phather Phil
Pin It