Dec 14, 2011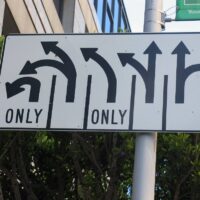 Dear Lord; Happy Wednesday Father!
I Father, as You know, am a creature of habit.
Every day during the work-week, I leave my house and travel a quiet series of back roads to reach my office.  There's only a few "blips" of significant traffic at the major intersections, and other than that it's a generally straightforward ride.
One day last week however, I needed to make a stop before going in to the office so instead of my normal, peaceful morning commute, I was forced to travel the main roads in through the city of Dover.  Now, Dover's not exactly a sprawling metropolis by any means, but it's certainly a good bit more hectic than my usual quiet country roads.
As I sat in the stop-and-go traffic, my mind drifted a bit and I found myself noticing how cluttered and complicated the roadways seemed as opposed to my normal route.  With all of the multi-way intersections, turn lanes, and bypasses, it dawned on me that without the plethora of road signs dotting the highway, it would be quite easy to get lost in the chaos…
Hmmm… Kind of like the "Road Signs" You've give us in Your Word Father…

No Stopping Any Time : "Rejoice always, pray without ceasing, give thanks in all circumstances; for this is the will of God in Christ Jesus for you." – 1 Thessalonians 5:16-18 (ESV)

Yield : "Trust in the Lord with all your heart, and do not lean on your own understanding. In all your ways acknowledge him, and he will make straight your paths. Be not wise in your own eyes; fear the Lord, and turn away from evil." – Proverbs 3:5-7 (ESV)

One Way : "Jesus said to him, "I am the way, and the truth, and the life. No one comes to the Father except through me."" – John 14:6 (ESV)

Water on Road : "When you pass through the waters, I will be with you;
and through the rivers, they shall not overwhelm you;
when you walk through fire you shall not be burned,
and the flame shall not consume you." – Isaiah 43:2 (ESV)

Quiet Zone : "Be still, and know that I am God.
I will be exalted among the nations,
I will be exalted in the earth!" – Psalm 46:10 (ESV)

Share the Road : "Bear one another's burdens, and so fulfill the law of Christ." – Galatians 6:2 (ESV)
Thank You Father, for giving us Your Word to guide us safely along the road of life we travel.  I pray we see and recognize all Your "Signs", and that at the end of our journey here on Earth, we haven't made too many wrong turns along the way.  🙂
To close our conversation out today Lord, I want to take a moment to thank You for one of the biggest Blessings in my life.
Twelve years ago today Father, You brought into our lives a very special, and precious little boy named Jonathan.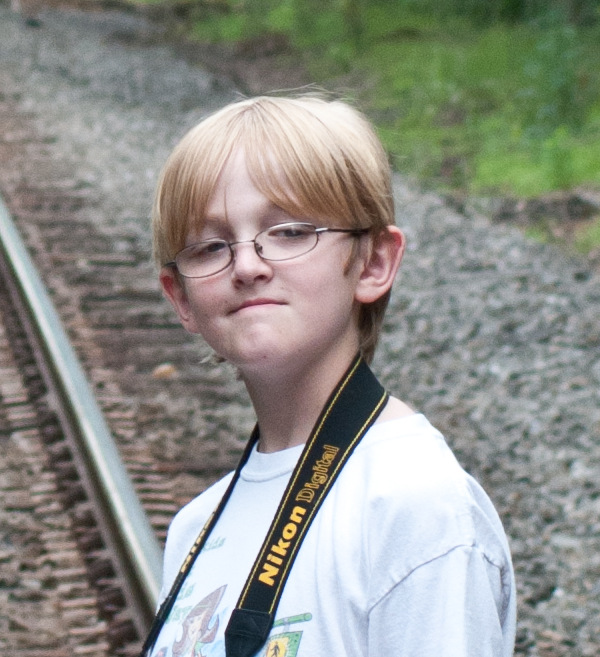 He's a remarkable child Lord; filled with a beautiful sense of wonder and imagination, and the light of Christ in his heart.  In this past year, I've seen him take amazing strides towards growing into the resilient, caring, compassionate, godly young man I know he's capable of becoming.  Please continue to keep him in Your embrace Father; guide him, nurture him and bring to him that strength and peace that only Your presence delivers.
In Jesus' Name we pray,
Amen.
~Phather Phil
Pin It