Dec 1, 2011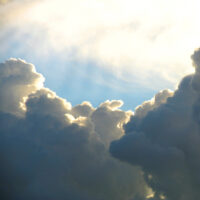 Dear Lord; Happy Thankful Thursday Father!
And once again Father, we come to the Thankful Thursday "edition" here at PhatherPhil.org.  Today, I'm picking up where I left off on my list two weeks back, as for Thanksgiving I was Blessed to be able to present You with lists from Shannon and the boys instead.  You graced us with a truly wonderful holiday weekend Father; filled with family, friends, fellowship and the beautiful promise that the beginning of Advent brings to our hearts.  So much to be thankful for Lord, so much…
And on that note Father, continuing from where we left off, this past week I've been especially grateful for:
406. An absolutely beautiful Thanksgiving gathering with close friends and family.
407. You Blessing me with exactly what You know I need, when I need it. (Not to be confused with what I think I need, or what I want…)
408. Having close brothers and sisters in Christ to help keep me accountable.
409. An inspiring and encouraging Small Group gathering Tuesday evening as we delve deeper into the "Plan B" study.
410. Getting the outside Christmas lights up last weekend.
411. The spark of anticipation that this Season of Advent places in my heart.
412. Time spent with Jonathan putting up the Christmas lights.
413. Seeing the joy on Aidan's face as he helped put the lights on the Christmas tree for the first time.
414. Turkey Club Sandwiches made with the leftovers from Thanksgiving dinner.
415. That no matter how "out of control" life can seem to us, You're never shaken.
416. Snuggling up with the kids on the couch to watch Christmas movies.
417. Having a group of our church family over for a fellowship brunch after services last Sunday.
418. The opportunity for our family to light the first Advent Wreath Candle during the church service last Sunday.
419. The "Blue Glow" that covers our house during the Christmas Season.
420. A beautiful guest "Email to God" written by my friend Kandi this week.
And the list continues to grow Lord, with no end in sight… 🙂
Heavenly Father,
We thank You Father, for the multitude of Blessings you bestow on us each and every day; both those that shine brightly with Your radiance, and those that uplift us quietly from the shadows.  As we rejoice in the anticipation that this Season of Advent signifies, please open our hearts Lord, and fill us with wonder and gratitude at the coming of the Christ Child.
In Jesus' Name we pray,
Amen.
~Phather Phil
Pin It