Nov 21, 2011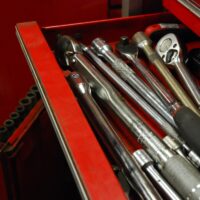 Dear Lord; Happy Meditations Monday Father!
Well Father, once again You've Blessed my family and I by gracing us with another wonderful weekend together, surrounded by ample signs of Your love for us.  Aidan's birthday party Friday night brought a flurry of activity to the house, and the sleepover portion of the festivities kept that youthful liveliness going late into the evening.  (If we could harness the energy of nine-year-old boys Father, I truly believe the world's energy issues would be at an end.  ;-))  Shannon spent Saturday afternoon playing her viola in the Dover Symphony's Children's Concert, while the boys and I got some errands and household duties accomplished.  Sunday started as usual with morning services at Ewell's St. Paul, with the remainder of the day consumed by housework, preparations for Thanksgiving and quiet time spent enjoying each other's company.  All in all Lord, it was a Blessed time spent with those I love, and I thank You for that period of respite from the workweek.
As part of preparing our home for the upcoming Thanksgiving gathering, and to lay the groundwork for next weekend's Christmas decorating marathon, Jonathan and I spent a good bit of Sunday afternoon cleaning and rearranging the garage, and bringing in the furniture from our back deck.  In the midst of doing so, I realized that it had been more than six months since I'd started the 1986 Jaguar I'd restored some years back, and well over a year since it had left the confines of our garage.  The battery was completely dead, so I connected up the charger, and let it run until the indicator light clued me in that it was done.  I settled into the driver's seat, turned the key in the ignition, and…
It bluntly refused to start.
At first, I was a little taken aback.  Since I'd finished restoring it, this car has always fired right up with no hesitation whatsoever.  Then I realized… it's had the same gasoline in its tanks for well over 16 months; engines don't like stale gas.  When the brakes went out a year and a half ago I parked it, and waited for the time and money to repair it.  Unfortunately, our finances have been stretched since that time, and I unintentionally allowed it to fall into neglect.  I failed to perform the proper maintenance a stored vehicle requires, and as a result it will now require some repairs before it runs again.
Thinking about the situation as I drove in to the office today, I realized there was a lesson to be learned here…
"Rejoice always, pray without ceasing, give thanks in all circumstances; for this is the will of God in Christ Jesus for you. Do not quench the Spirit. Do not despise prophecies, but test everything; hold fast what is good. Abstain from every form of evil." – 1 Thessalonians 5:16-22 (ESV)
Like my immobile auto, our faith needs to have regular service performed on it as well.  In this passage from First Thessalonians, the Apostle Paul describes some directives which could be looked at as "Spiritual Maintenance" of a sort.  Our journey of faith is a lifelong, winding road, requiring a spirit that's fueled regularly (time in the Word), diligently maintained (thanks and prayer) and kept out of damaging conditions (abstaining from evil).  When we neglect our spirit's proper upkeep, that road becomes uncertain, and our pace towards You is diminished.
Our spirits don't run well on "stale gas" either.  🙂
Heavenly Father,
We thank You Lord, for the great care and faithfulness You show to us each day.  Instill in our hearts the commitment and passion to keep our spirits "maintained" and agile, that we may journey along the path You've set for us unimpeded.
In Jesus' Name we pray,
Amen.
~Phather Phil
Pin It