Nov 17, 2011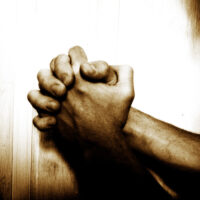 Dear Lord; Happy Thankful Thursday Father!
And once again Father, we come to my favorite weekly post here at PhatherPhil.org; Thankful Thursday.  As we draw closer to Thanksgiving Lord, it seems as if more and more folks are taking time out to focus on the many Blessings You bestow on us.  And while my heart sings seeing such a wonderful outpouring of gratefulness this time of year Father, it also highlights to me one important thing that I think sometimes we all miss…
Your Blessings grace our lives EVERYDAY; not only at Thanksgiving, not just every Thankful Thursday, but every minute of every day.
Even when we don't have a Holiday to direct our attention to Your many gifts Father, it's important to recognize and celebrate the fact that we exist and thrive within Your mercy and grace each day.  By keeping that fountain of gratefulness flowing in our hearts, we're better able to weather our personal trials and at the same time to share that perspective of gratitude with others around us.
"And whatever you do, in word or deed, do everything in the name of the Lord Jesus, giving thanks to God the Father through him." – Colossians 3:17 (ESV)
When we do everything from that foundation of thankfulness Lord, our lives become brighter in so many ways.
And on that thought Father, here's this week's Thankful Thursday list!  Looking back over the past seven days Lord, I've been especially grateful for:
391. Daily Inspirations.
392. A wonderful guest "Email to God" written by Lisa from "A Moment With God".
393. Completing the final session of the "Treasures of the Transformed Life" Small Group Study.
394. New contact lenses.
395. A quiet, but loving and productive weekend spent with my family.
396. The help of a close friend in cleaning and repairing a "brewmeister" I was given.
397. A profound and overwhelming moment of "Spiritual Release" You gave me Tuesday morning.
398. The "Glue" that binds our hearts to Yours.
399. Feeling better following a two-week-long respiratory illness.
400. An update to the Android version of the YouVersion Bible App that brought some great new features.
401. That nine years ago tomorrow, You Blessed Shannon and I with our youngest son, Aidan.
402. The encouragement, kindness and support I received from one of my Facebook friends this week.
403. A fun "one on one" dinner out for Aidan and I while Shannon and Jonathan were at church groups last night.
404. Getting caught up on bills last weekend.
405. That even in our brokenness, our sin, and our pain You forgive us, and seek to draw us to You.
We continue to live bathed in Your grace Lord.  🙂
Heavenly Father,
We thank You Father God, for the many Blessings You bring to our lives each day; both those that fill our hearts to overflowing with Your benevolence, and those that Bless us quietly from the sidelines.  Please help us to maintain grateful hearts, and to reach out and share Your many gifts with others.
In Jesus Name we pray,
Amen.
~Phather Phil
Pin It