Nov 14, 2011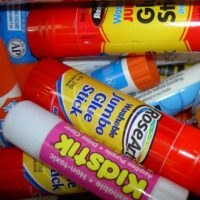 Dear Lord; Happy Meditations Monday Father!
To start off our week together Lord, I want to thank You for the many Blessings You graced my family and I with this past weekend.  As I still wasn't feeling very well, we spent much of Saturday at home, save for a much-needed grocery shopping trip, and finished the evening off by curling up on the couch together and watching the final chapter in the Harry Potter movie series.  Sunday we started our day with an inspiring worship service at Ewell's St. Paul, and then joined some close friends for a brunch to celebrate the birthday of one of their children.  The afternoon was filled with a marathon of housework, homework, bill-paying and laundry, but at the end of the day we were all able to relax a bit before bed, and enjoy some quiet time together.  You know Father, as my Walk with You progresses, I find myself appreciating those times of unity with my family more and more.  I've always enjoyed "family time", but the more connected I become with You, the more connected I feel to them as well.  🙂
In her message this weekend, Pastor Kris made a statement that's been churning around in my head ever since.  She told us that one of her seminary professors had once said that if you look at the Bible as a whole; the Old Testament, the New Testament and the Gospels, the one underlying concept that's consistent throughout and that ties it all together, is love.  Now Father, while initially this may seem like an awfully simplistic and obvious statement, the more I thought about it, the more I realized that it was a fundamental point that quite often we miss.
Throughout the Scriptures as well as in our lives today, we see many examples of the wide range of ways You show Your love for us.  Some are obvious, and come in the form of Blessings that clearly enrich our mortal lives and bring us immediate joy.  Others however, may be perceived as negative events that seem to complicate our lives and cause us difficulty.  The point that we need to remember however is this; just because things don't always go as we expect or desire them to, it doesn't mean that it wasn't an act of love on Your part nonetheless.  I liken it to when I have to discipline my children.  I certainly don't enjoy reprimanding or punishing them, but in my desire to be a loving, caring and responsible parent, sometimes it's necessary for me to correct and guide them by providing a response that makes the point apparent and relevant to them.
In one of the most beautiful, and I believe powerful passages of the Bible, the Apostle Paul describes this love that You've given us, and the importance of it in our lives:
"If I speak in the tongues of men and of angels, but have not love, I am a noisy gong or a clanging cymbal. And if I have prophetic powers, and understand all mysteries and all knowledge, and if I have all faith, so as to remove mountains, but have not love, I am nothing. If I give away all I have, and if I deliver up my body to be burned, but have not love, I gain nothing.

Love is patient and kind; love does not envy or boast; it is not arrogant or rude. It does not insist on its own way; it is not irritable or resentful; it does not rejoice at wrongdoing, but rejoices with the truth. Love bears all things, believes all things, hopes all things, endures all things.

Love never ends. As for prophecies, they will pass away; as for tongues, they will cease; as for knowledge, it will pass away. For we know in part and we prophesy in part, but when the perfect comes, the partial will pass away. When I was a child, I spoke like a child, I thought like a child, I reasoned like a child. When I became a man, I gave up childish ways. For now we see in a mirror dimly, but then face to face. Now I know in part; then I shall know fully, even as I have been fully known.

So now faith, hope, and love abide, these three; but the greatest of these is love." – 1 Corinthians 13:1-13 (ESV)
I view love as the "glue" You use to bind our hearts to Yours Father.  You bestow it on us freely, and through Christ's example, You lead us to share it with others in a similar fashion.  Such an overwhelming gift Lord, and one that grows more and more prominent as our walk to You progresses.
Heavenly Father,
We thank You Lord, for the love and Blessings You give to us freely and abundantly each day.  Please open our hearts and our minds, that we may more fully come to recognize Your acts of love in our lives; both those that fill our hearts with overwhelming joy, and those guiding actions which while sometimes painful, are done as the caring, loving, responsible Father that You are.
In Jesus' Name we pray,
Amen.
~Phather Phil
Pin It