Oct 6, 2011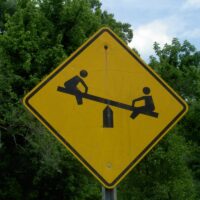 Dear Lord; Happy Thankful Thursday Father!
Well Lord, this past week has certainly been filled with ups-and-downs here.  One thing's for sure though, life is never dull in the Malmstrom household!  Thankfully however, through all of the "tossing about" our lives have experienced as of late, Your Blessings have continued to be the lighthouse in our daily storms.
Continuing from last week's Thankful Thursday list Father, this week I've been particularly grateful for:
301. A wonderful day spent with friends at the Chesapeake Celtic Festival last Saturday.
302. A good "New Patient" visit for Shannon at our new Primary Care Physician.
303. Spiritual lessons on a cold morning.
304. Finding tasty new recipes on the Internet.
305. New ways to express myself on Pinterest.
306. Our cat Serenity recovering well after having a wound stitched up on her face last Friday.
307. The enjoyment I've been getting playing a new video game that was released this week.
308. That what I can handle in life isn't wholly dependent on my strength alone.
309. A WordPress plugin that allows readers to share my posts on Pinterest.
310. An inexpensive repair for our large color laser printer in the office.
311. Friends that come and help move furniture.
312. Shannon and I being on the "same page" on how we handle the children.
313. Seeing a smile on my beautiful wife's face.
314. A special deal on one of my prescriptions that allowed me to get it at half price.
315. The salvation we've received through Jesus' life, death, resurrection and ascension.
(I'm especially thankful for #315 Father… 🙂 )
Heavenly Father,
We lift thanks and praise Lord, for all of the Blessings You bestow on us each day; both those that make Your presence in our lives obvious, and those that quietly support us without due fanfare.  You are indeed a caring Shepherd, a skillful Potter and a loving Father.
In Jesus' Name we pray,
Amen.
~Phather Phil
Pin It