Sep 27, 2011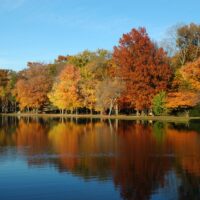 Dear Lord; Happy Tuesday Father!
As I mentioned yesterday Lord, Shannon and I have been spending time recently going over everything we're involved in, and making adjustments to prioritize our energies on those activities that best benefit the growth and harmony of our family, and glorify Your will for our lives.  It's been a good, productive exercise for us, and we're making some changes that we believe are the right direction for us at this point in our lives.
Reading through Your Word this morning, I came across a very fitting passage (it's fascinating how often that happens Lord…  🙂 ).  It's from The Book of Ecclesiastes, and is arguably one of the most well-known teachings in the Bible:
There is a time for everything,
and a season for every activity under the heavens:

a time to be born and a time to die,
a time to plant and a time to uproot,

a time to kill and a time to heal,
a time to tear down and a time to build,

a time to weep and a time to laugh,
a time to mourn and a time to dance,

a time to scatter stones and a time to gather them,
a time to embrace and a time to refrain from embracing,

a time to search and a time to give up,
a time to keep and a time to throw away,

a time to tear and a time to mend,
a time to be silent and a time to speak,

a time to love and a time to hate,
a time for war and a time for peace." – Ecclesiastes 3:1-8 (NIV)
Looking back over our marriage, we've certainly had a variety of distinct seasons Lord.  And while we may not have realized it during those times, each one has taught us something about ourselves, strengthened our union, and helped us grow as a family.  These verses speak volumes more than the words alone reveal, and I'm very thankful for their depth and meaning in our lives.
Heavenly Father,
We lift thanks and praise to You for ALL the seasons in our lives; both those that radiate with Your love and compassion, and those which bring lessons born in trial.  For while Your plans for us may not always keep us in calm waters, at the end of our earthly journey those seasons of change will have guided us closer to Your arms.
In Jesus' Name we pray,
Amen.
~Phather Phil