Sep 26, 2011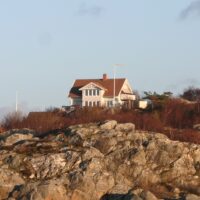 Dear Lord; Happy Meditations Monday Father!
Well Father, once again You Blessed my family and I with another lovely weekend.  As I was still recovering from my week-long illness and Shannon wasn't feeling 100% either, much of our time was spent resting and "puttering" around the house.  Nonetheless, having that down-time to spend in the presence of those we love and enjoying that Blessed fellowship made for a wonderful respite from the week's activities.
This week's Meditations Monday Scripture was inspired by an extensive conversation Shannon and I had following church services on Sunday.  You've Blessed me with a wonderful wife Father.  Not only has the bond You've established between us grown closer over the life of our marriage, but we're able to talk about absolutely anything with one another without concern of judgment or fear.  In this case, our discussion was centered around some of our past and current priorities as a married couple, and how as our Walks with You progress, we want to be sure we're following Your desire for our lives in everything we do.  It was an excellent dialogue, and it allowed us to open and reexamine our perspectives on a number of things we're involved in.
Today, as I spent time absorbed in Christ's teachings, one particular passage brought our conversation back to mind, and reached into my heart:
"Therefore everyone who hears these words of mine and puts them into practice is like a wise man who built his house on the rock. The rain came down, the streams rose, and the winds blew and beat against that house; yet it did not fall, because it had its foundation on the rock. But everyone who hears these words of mine and does not put them into practice is like a foolish man who built his house on sand. The rain came down, the streams rose, and the winds blew and beat against that house, and it fell with a great crash." – Matthew 7:24-27 (NIV)
We have Jesus' words Father… Your words… And while those words have been researched, translated, paraphrased and debated over and over again, the meaning of them remains timeless and unchanged.  Through the power of the Holy Spirit You write those words on our hearts, and through our prayers their wondrous message is unlocked, and made to live inside us.  It's up to all of us to put those divine teachings to practice in our lives, thereby bringing ourselves closer to You in the process.
Heavenly Father,
Your Word and Your Voice sustain us Lord; they nourish our spirits, and inspire our actions.  Please continue to reveal Your purpose for our lives, so we may proceed in the knowledge that Your glory is represented to the full.  Guide us Father; fill our hearts with Your presence, that our actions may justify the Blessings You bestow on us each day.
In Jesus' Name we pray,
Amen.
~Phather Phil