Aug 15, 2011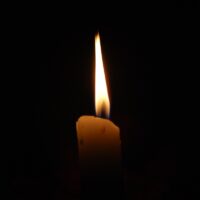 Dear Lord; Happy Meditations Monday Father!
Well Father, it certainly was a busy weekend, but all-in-all a wonderful couple days' time spent enjoying time with family and good friends.  With Jonathan still at Kamp and Aidan spending the night with friends, Shannon and I got to go out Friday evening for a fun "date night" (I so love "dating" my wife Lord…).  Saturday morning we picked up Aidan, and spent the remainder of the morning attending the closing ceremonies at Kay's Kamp.  We got some quiet time to rest Saturday afternoon, and then headed out to have dinner with a group of our friends.  It rained much of the evening, but we had an absolutely wonderful time nonetheless.  Sunday morning we braved the downpour to attend morning services at Ewell's St. Paul United Methodist Church, and enjoyed jubilant music, a wonderful Message from Pastor Kris and the fellowship of our church family.  We managed to catch up on a little housework while relaxing the remainder of the day, and concluded the weekend with a tasty dinner out together at a new Mexican restaurant in Smyrna.  As I said before Lord, it was a hectic few days, but one that was truly filled with Your Blessings… Thank You!
Today's Meditations Monday Scripture comes from Paul's Epistle to the Ephesians, Chapter 2.  This morning while driving into the office, I heard an extremely inspiring story on 88.7 The Bridge which truly touched my heart.  They played an interview with a young lady who is currently facing her own mortality due to an uncontrolled cancer that has now spread to her brain.  Instead of dwelling in her suffering, she's instead focusing on Your Blessings in her life, and lifted praises to You as she was baptized yesterday.  It was a humbling message of Faith Father, and it led me to the verse choice I'm praying on this morning:
"For it is by grace you have been saved, through faith—and this is not from yourselves, it is the gift of God— not by works, so that no one can boast.  For we are God's handiwork, created in Christ Jesus to do good works, which God prepared in advance for us to do." – Ephesians 2:8-10 (NIV)
So often when we get into situations that cause us pain, or discomfort, or even just inconvenience we develop "spiritual short-sightedness", and mire ourselves down in our burdens rather than allowing those trials to strengthen our Faith, and to draw us closer to You.  I pray that we can all learn from her courageous example Father, and seek You even in our darkest hour.
Heavenly Father, I lift my voice in praise for the Blessings You bring to our lives each day.  I pray that Your comforting embrace continues to be felt by Kim and her family during this difficult season, and that they can draw strength from the knowledge that You're always with them.
In Jesus' Name we pray,
Amen.
~Phather Phil