Jan 19, 2012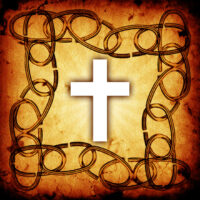 Dear Lord; Happy Thankful Thursday Father!
Well Father, it's certainly been an interesting week.
Emotions have run high; from stomach wrenching anxieties, to moments of inspired joy, in the last seven days I believe I've covered the gambit.  And yet Lord, through all the ups and downs that pervade my life, I always have one piece of firm ground to stand on :
Your love for me.
You lift my heart in moments of grief, and cheer with me in times of joy.  You refresh my spirit when the world says I can't, and reassure me that in You, all things are possible.  You forgive my failings, even when I struggle to forgive myself, and above it all Father, You never leave my side…
You are My Steadfast Constant Lord, and for that I am ever grateful.
And continuing that note of thanks Father, this week I've also been grateful for:
511. Cheddar Bacon Ranch Pulls.
512. You giving me "My One Word" for 2012.
513. A wide variety of Biblical Commentaries online to assist me with perspective.
514. Finding a free, easy backup plugin for WordPress to keep PhatherPhil.org safe.
515. Some books on loan to me from Ewell's-St. Paul's library.
516. Being reminded of my true identity in Christ.
517. Finding deeper meaning through reading multiple translations of Scripture.
518. A quiet breakfast out with my family after church last Sunday.
519. That You willingly share our struggles and pain, and use them to draw us closer.
520. A reminder on a dear friend's blog today to pursue You with reckless abandon.
521. That in times of stress, Your presence brings me the renewal I need.
522. The opportunity to welcome a new family to church last weekend.
523. Finding new ways to reach out and be the Hands and Feet of Christ Jesus.
524. Sharing a 6-Pack of tacos with Aidan at Hardees Wednesday night.
525. A very special gift.
Heavenly Father,
I thank You Lord, for all the gifts You grace our lives with; both those that infuse our senses with Your presence, and those that gently hold us in our moment of need.
In Jesus' Name we pray,
Amen.
~Phather Phil
Pin It