Dec 29, 2011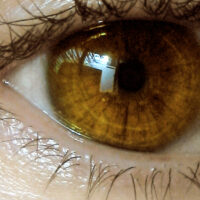 Dear Lord; Happy Thankful Thursday Father!
Today Father, we come to the final Thankful Thursday edition of PhatherPhil.org for this calendar year.  When I began this recurring post 31 weeks ago (whew!), I honestly never expected the profound impact it would have on me, or that it would draw me so much closer to You in the process.
As I sit down each week to write out my list Lord, my mind drifts back over the past seven days; revisiting those moments that left their marks on my heart.  What I've found in doing so Father, is that even in those situations where things don't seem to go my way, when I look closely enough, Your Blessings pour out nonetheless.  That little shift in vision Lord, has been a major Blessing all by itself.  I still have struggles and times that tax my strength, but when I look through my "Thankful Thursday Goggles", I'm much more able to place those moments in their proper light.  It's been an eye-opening experience so far Lord, and I can't wait to see what Blessings You'll reveal to me in the coming year.
Therefore Father, to close out the year on a joyful note, this past week I've been especially grateful for:
466. Time spent alone with Shannon last Friday afternoon and evening.
467. Google Music which allows me to listen to my music on all my devices, anywhere, at any time.
468. The pain relief provided by our heating pad last night.
469. Hickory Farms New York Cheddar Spread (Used to be called Chutter).
470. That when my stubbornness blinds me to common sense, my wonderful wife Shannon "nudges" me back on track.
471. The Living Water that satisfies my spiritual thirst.
472. Having three days off over Christmas spent with those I love.
473. A beautiful candlelight Christmas Eve service at Ewell's-St. Paul UMC.
474. Andes Mint Cookies.
475. Sharing the celebration of Jesus' birth with friends.
476. An inspiring guest post on Tuesday by Jean Wise from Healthy Spirituality.
477. That the stabbing pains I had in my lower back yesterday have settled down today.
478. Seeing the expressions of wonder and joy on my children's faces Christmas morning.
479. The opportunity to support other local ministries.
480. The trust of a good friend.
Heavenly Father,
We thank You Lord, for gracing us with such a multitude of Blessings this past year.  As we start anew in 2012, please clear our eyes to reveal Your gifts in all circumstances; both those that lift our hearts in song, and those in which Your Blessings may be masked within our trials.
In Jesus' Name we pray,
Amen.
~Phather Phil
Pin It