Jul 21, 2011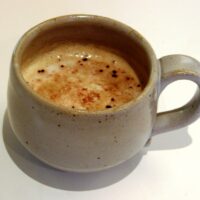 Dear Lord; Happy Thankful Thursday Father!
Well Lord, once again we come to the Thankful Thursday post here at phatherphil.org.  It's been a pleasant week following our return from vacation, however I will admit to missing the wonderfully comfortable weather and serene environment we enjoyed in the mountains.  We've been beset by days of hot, humid weather here, so the contrast to our time away is made even more obvious.  However as one of my fellow Christian Bloggers noted, every season exists for a purpose, and this too shall pass when You intend it to.
Anyways Father, no matter the weather conditions I always have a multitude of Blessings to give thanks for.  Such as…
151. Quiet back roads on which to travel to and from work each day.
152. Having the vast research resources of the Internet at my fingertips.
153. A safe drive home from our recent vacation.
154. A lovely dinner out with Shannon on her birthday.
155. Being able to attend the Meet & Greet last Sunday for Kay's Kamp (Jonathan is SO excited).
156. Whispered challenges on my heart to Dig Deeper.
157. Time spent "Plugged into You".
158. The perspective gained from visiting other churches.
159. Being a Father to two wonderful little boys.
160. Discussions about Scripture with fellow Christians that help me grow in Christ.
161. Having my children just give me a hug for no specific reason.
162. Quiet time to sit in the dark and read Your Word through YouVersion on my Nook Color.
163. Finding a little hole-in-the-wall restaurant with amazing BBQ.  🙂
164. Receiving my shipment of Pocket Gospels of John from The Pocket Testament League (ptl.org).
165. A good cappuccino after church on Sundays from The Young Bean.
Heavenly Father, thank You once again for all those Blessings you grant us, both those that are obvious and those that may go unseen.  As we Strive for full restoration in Your service, please open our eyes and hearts to better recognize the amazing gifts You bring to our lives each day.  Amen.
~Phather Phil