Apr 27, 2013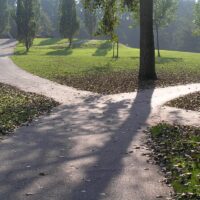 Dear Lord; Happy Saturday Father!
Today Father, I choose.
I choose to embrace the day that You have given me;
To rebuke those voices that try to steal my peace,
And remind them that I'm Your Beloved Child.
To view the world through eyes of faith,
Eagerly seeking Your hand in everything around me.
To love with abandon,
And to allow myself to accept the love of others.
To revel in the beauty of this world You've made,
And to bring that sense of wonder to everything I do.
To be grateful for all You've blessed me with,
And to share those gifts with others.
To remind those close to me how very much I love them,
And to honor them through my actions.
Today Lord, I make a choice.
I choose peace.
I choose joy.
I choose You.
For it's in Your name I pray,
Amen.
~Phather Phil
Pin It