Dec 15, 2011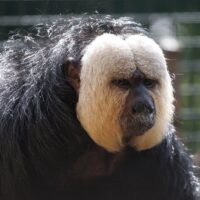 Dear Lord; Happy Thankful Thursday Father!
Grumble, grumble, grumble…
This Father, was the response (the nicer version of it anyways) that greeted me upon trying to wake my "just turned twelve" son Jonathan this morning.  Now, he's always been a little sluggish getting moving in the morning, but last night he ended up staying awake far later than usual to try and finish some homework, and this morning when I tried to get him up for school…
Arguments…
Attitude…
And Grumbling.
After much cajoling, some veiled threats of consequences, and yes, some "raised voices" (smiles), he finally got up and begrudgingly got ready for school.
Later in the day as I mulled over the morning's epic struggle, it dawned on me that I'd been guilty of similar offenses this week as well…
I've grumbled to You Lord, more than once.
Money is exceptionally tight this year… grumble, grumble, grumble
I haven't had a full night's sleep in what seems like forever… grumble, grumble, grumble
The dogs just won't stop barking… grumble, grumble, grumble
I never seem to have time to do the things I want to do… grumble, grumble, grumble
And yet Father, in the midst of all my grumbling, You've stayed by my side; encouraging me, comforting me, and faithfully guiding me through each and every storm.
And You've never grumbled about it.
Thank you Lord, for setting that example.  🙂
Now Father, as opposed to grumbling (smiles again), I'd like to present You with this week's Thankful Thursday list!  Even though this past week has certainly provided more than a few challenges for me Lord, I've still found myself surrounded by signs of Your gracious love.  And while I'm thankful for all of the wonderful gifts You've Blessed my life with Father, this week I'm especially grateful for:
436. A fun, silly dinner at Friendly's to celebrate Jonathan's birthday.
437. Those guiding whispers to my heart when I'm about to say something I shouldn't.
438. That our Tuesday night Small Group has connected in such a powerful way that we all feel comfortable coming to one another in times of need.
439. Twelve years of having Jonathan in our lives.
440. That the new Ewell's – St. Paul UMC website is nearly completed.  🙂
441. Chocolate and peanut butter oreo balls.
442. The divine gift of marriage, and Blessing me with the call to join two people in Your love.
443. A significant savings on gasoline through a local grocery store discount program.
444. That when my limited understanding obscures my needs, Your Spirit knows all the same.
445. Christmas cookies.
446. That in my weakness, Your grace strengthens and emboldens me.
447. That one way or another Lord, You always deliver on Your promises.
448. An exceptional friend that knew I needed a break, and stepped in without asking to help.
449. Guiding messages from my Heavenly Father that help steer me through difficulties.
450. The "Road Signs" in Your Word that help to guide my life.
Heavenly Father,
We thank You Lord, for the multitude of Blessings You surround us with each day; both those that light up the sky with Your brilliance, and those gifts that grace our lives quietly from the shadows…
Even when we grumble.
In Jesus' Name we pray,
Amen.
~Phather Phil
Pin It