Nov 15, 2011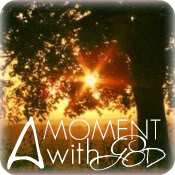 Dear Lord; Happy Tuesday Father!
Today Father, I'm honored to be hosting a guest "Email to God" from a good friend of mine and fellow blogger, Lisa Phelps from "A Moment with God".  Lisa's site is wonderful Blessing to me Lord; she brings Your message of faith and hope to her readers each day, and at the same time teaches and enlightens with a whimsical spirit.  It's such a gift for me to have her sharing a conversation with You here on PhatherPhil.org, and I hope it Blesses all those who get to read it.
Good morning Father,
First of all, I want to say thank you to Phil for allowing me to share my conversation with You on phatherphil.org.   I'm so thankful that I have come to know Phil.  Through his words and actions, I am learning more about what it looks like to live as Your servant.
Father, thank you for the awesome service we had at church on Sunday.  You taught me so many lessons through those few hours we spent worshiping together as Your body.  As you know, Father, I sometimes struggle with leading worship.  I want to make sure that we all sound good and flow together in unity.  As I was thinking about these things before the service started, you clearly spoke to my heart.  You were asking, "Why are you here?" or more specifically, "Why are the people here?"  You wanted me to understand that if they had come to hear perfect vocals or rousing music, we might be able to provide on some level, but they would leave disappointed.  As Your church, we are to love and encourage one another, but if the people came just for the fellowship, they would leave disappointed.  But if they came to encounter a Holy, Living God, then you would meet them and they would leave filled and satisfied.  Thank you for reminding me that the world doesn't need to see me, they need to see You!  
You also reminded me that you have called us by a new name.  You don't see us the way we see ourselves.  In the secret places of our hearts, we may call ourselves unworthy, unloved, unforgiven, or a disappointment.  But You reminded us that, through the blood of Jesus, we are now called Dearly loved, Forgiven, Righteous, and Children of the Most High God.  Father, thank you for reminding us of Whose we are and help us to listen only to Your Voice of Truth.
And finally, Father, you spoke to us about the sunrise.  We know that as Your children, our future is secure; we will spend eternity with You in Heaven.  But You have called us to see the sunrise.  The sun rises each morning, signifying the start of a new day; the old is gone and the new has begun.  So it is in our walk with You.   The old is gone and You have given us new life.  
"For I am about to do something new. See, I have already begun! Do you not see it? I will make a pathway through the wilderness. I will create rivers in the dry wasteland." – Isaiah 43:19
Father, you are truly amazing.  I love that You bend down and speak to Your people.  Help us to keep our hearts and minds fixed on You that we might always hear Your still small voice.  Thank you for giving us a new name and a new identity through Jesus Christ.  I pray that each one reading these words today would forget about the past and focus on the new thing You are doing in their lives.  Father, help them to see themselves the way You see them.  Remind them that You have come to give them Hope and a new beginning.  I ask all these things in the precious name of Your Son, Jesus.
Amen.
Pin It