Nov 3, 2011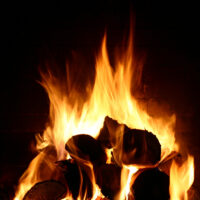 Dear Lord; Happy Thankful Thursday Father!
Well Father, November is upon us once again, and with its onset our thoughts begin to turn towards the upcoming holidays.  For many, this month is a time to focus on those things we're thankful for; to count our Blessings, and recognize the multitude of gifts You bring to us each day.
And while I'm all for any occasion that directs people's attention towards thanks and praise, my prayers for this season of Thanksgiving reach much further Lord.  As Your Children open our hearts to You Father, as we look past the day to day struggles and trials that attempt to disguise Your Blessings, and pause for a moment to consider Your many gifts…
Bring the Fire Lord…
Ignite Your Spirit within us…
Blind us from the world, and draw us to Your side…
For when we dwell in the Holy Spirit Father, EVERY day becomes Thanksgiving.
I pray for that revival Lord; for Your Spirit to overwhelm us all, and to bring us together in Your Holy Name.  Open our hearts Father, and light the flame of Christ within us.
In Jesus' Name we pray,
Amen.
Continuing our Thankful Thursday tradition Father, this week I'd like to lift special praises to You for:
361. The encouragement and prayers of a good friend yesterday.
362. The opportunity to deliver a testimony on my "Thoughts on Giving" to the congregation last Sunday.
363. Warm, cozy blankets on chilly evenings.
364. A fun evening spent with friends at a "Haunted Trail" event last Saturday.
365. A wonderful evening with Shannon and the kids at Ewell's St. Paul UMC's Fall Festival on Monday.
366. A tasty new recipe for Crockpot Chicken Tacos.
367. My children still delighting in being woken up each morning by visits from the "Tickle Monster".
368. Sharing my "Bubble" with You.
369. Your not-so-subtle reminders where I need to keep my focus.
370. Enjoying watching old X-Files episodes with Jonathan.
371. A new Keurig B60 WR coffee machine as a free warranty replacement for our defective unit.
372. Positive signs of increased maturity and growth in my children.
373. Our central heating system firing right up after 8 months.
374. One full year of "Emails to God" here at PhatherPhil.org.
375. A powerful spiritual meeting with a local Pastor this morning.
So many Blessings Lord… So many wondrous gifts.
Heavenly Father,
We thank You Lord, for the many Blessings You bestow on us each day; both those that light up the sky with Your radiance, and those that grace us in the stillness.
Open our hearts Father… Bring the Fire.
In Jesus' Name we pray,
Amen.
~Phather Phil
Pin It