Sep 19, 2011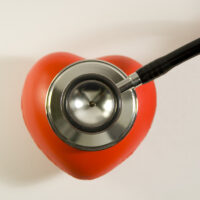 Dear Lord; Happy Meditations Monday Father!
Well Father, as always I want to begin the week by thanking You for the multitude of Blessings You bestowed on us over the past weekend.  Due to a nasty respiratory infection I've been fighting since late last week, our time was spent in much less energetic pursuits than usual, but it was a lovely couple days nonetheless.  On Saturday we went on a short outing with friends to a local alpaca farm, followed by a quiet afternoon and evening at their home enjoying a tasty home-cooked meal and wonderful conversation.  Sunday morning we attended the contemporary service at Ewell's St. Paul UMC, and were officially accepted into the congregation as members of the church.  We feel truly Blessed to be a part of this church family Lord, and I thank You so much for bringing us together with them.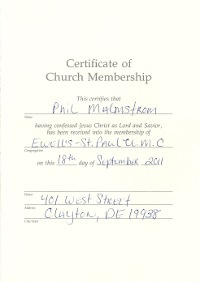 As You know Father, it's been quite some time since I've gotten sick, so when this illness came on me hard and fast last week, it very much caught me off guard.  Respiratory infections have always hit me rather intensely, and this current bug is no exception.  However, as I was driving in to work sniffling and coughing this morning, something important dawned on me…
My physical body may be ill at the moment, but I'm more Spiritually Healthy than I've ever been.
The distinction between physical and spiritual health is actually one I believe to be fairly significant Father.  I've known a number of physically sound people who are absolutely lost spiritually, and yet, some of the brightest signs of Your Holy Spirit have come to me from people whose bodies have turned against them.
In the opening greetings of his Third Epistle, John indicates this division as well by wishing his friend Gaius good physical health, while noting that he's already quite sure of Gaius' spiritual well-being:
The elder,
To my dear friend Gaius, whom I love in the truth.

Dear friend, I pray that you may enjoy good health and that all may go well with you, even as your soul is getting along well. – 3 John 1:1-2 (NIV)
"…even as your soul is getting along well."  John already knew Gaius' devotion to Your Truth was firm, and with that "spiritual fitness" as a reference, he sent wishes that Gaius' physical well-being would follow suit.
So Father, what can we do to achieve the Spiritual Health that's so vital in our lives?  If we break it down clinically as we would a physical ailment, I believe it would go something like…
Examination: Evaluate our lives regularly, and ensure that we're living as God desires us to.  Identify sinful behaviors and actions.
Diagnosis: For the "symptoms" noted during the Examination, consult the appropriate reference (The Bible) and seek additional consultation (pray) to determine the correct course of treatment.
Treatment: Follow the prescribed course of action as determined in the Diagnosis.  Quiet time and rest (Stillness), and increased fluid (Living Water) consumption will aid in healing.
Follow Up: A proper diet (Daily Bread, Eucharist) and exercise (Worship) will help maintain Spiritual Health.
Now that's reasonable health care reform.  🙂
Heavenly Father,
I thank You for the "Heavenly Health Care Plan" You've provided for us Lord.  Please nourish our needy spirits, and bring to us that divine healing that only You can provide.
In Jesus' Name we pray,
Amen.
~Phather Phil